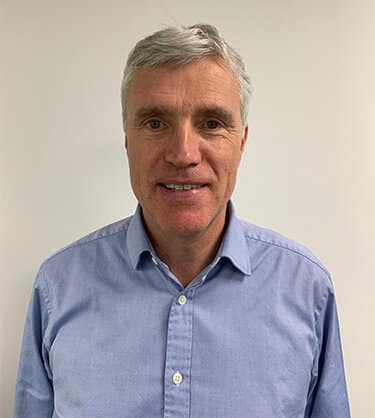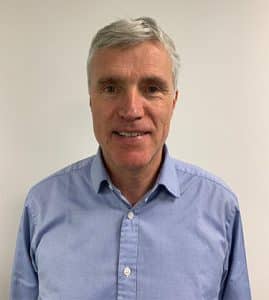 Being low carbon in 2020 has been challenging for many industries, resulting in a huge upheaval in how we work and live.  At Ambion, we were not immune – in fact, we were in the middle of a funding round when the Covid-19 pandemic hit.
Undeterred, , we successfully secured investment from the British Business Bank's Future Fund, which allowed us to engage with some key strategic partners during what has been a crucial time for the low-carbon heating sector.
For, if the Covid-19 pandemic has brought one positive, it is that it has put a focus firmly on the 'green recovery' – an approach to future economic resilience with sustainability right at its heart.  It started with the Chancellor's Summer Statement, where the Green Homes Grant was announced, and ended with the publication of the government's 'Ten Point Plan for a Green Industrial Revolution' and the long-awaited Energy White Paper.
These kick off a year of planned policies and consultations during 2021 – including the response to the Clean Heat Grant consultation as well as the Heat and Buildings Strategy –  as the UK prepares to host COP26 in November 2021.
The Energy White Paper also confirmed the government would launch several consultations:
How to increase standards for non-domestic buildings so that new buildings have high levels of energy efficiency and low-carbon heating

How to implement a new target of EPC Band B by 2030 for all non-domestic buildings

Whether it is appropriate to end gas grid connections to new homes, in favour of clean energy alternatives

New regulations to phase out fossil fuels in off-grid homes, businesses and public buildings.
As the manufacturer of computer-controlled infrared (CCIR) heating – this increased focus on the move to low-carbon heating is hugely welcome.  It means that installers, housebuilders, landlords, businesses and the wider public become more receptive to making the move away from fossil fuel heating towards a low-carbon alternative.
So, what do we want to see in 2021?
A broader approach to grants and incentives for low-carbon heating technologies
To date – while the incentives for greater take up of low-carbon heating are welcome – the focus has largely been on a limited range of heating technologies to help solve the heat decarbonisation challenge.  We firmly believe that newer, innovative and more future-proof technologies like CCIR should also be in the mix as, when it comes to heating, a one-size- fits-all approach just won't work.  As part of our work this year to raise awareness of CCIR as a low-carbon heating solution, we have met with the Department for Business, Energy and Industrial Strategy (CCIR), which resulted in several positive conversations.
We also worked with Fichtner Consulting Engineers to conduct a performance review of CCIR to assess how it compares with both traditional convection systems and air source heat pumps (ASHPs).  It revealed that CCIR provides the same levels of comfort within a room, using 60% less energy than a standard electric convection system and 3% less than ASHPs. This reduced consumption rate means that carbon emissions are also more than 60% lower than traditional systems.
The Energy White Paper indicated that the government is open to innovative solutions – and we look forward to working with BEIS in 2021 on the roll out of CCIR.
A clear roadmap for all homes to be fitted with low-carbon heating 
The Energy White Paper provided a clearer direction of travel for the huge transformation that is needed to hit our national decarbonisation targets – net zero by 2050.  As well as committing to publishing a roadmap for the Future Homes Standard, which requires that all new-build homes should be fitted with low carbon heating, ideally ahead of 2025, the government also wants as many existing homes as possible to be in EPC Band C by 2035.
This will require a huge retrofitting programme, and crucially, a concerted national effort to get both consumers and businesses engaged with making the switch to low-carbon heating alternatives.
And, although it was initially expected to be published at the end of 2020, the Heat and Buildings Strategy is now expected in 2021.  It is hoped it will further build on the measures laid out in the Ten Point Plan and Energy White Paper with a clear roadmap on the decarbonisation of heat.
To continue to spread the word about the benefits of CCIR
Over the second half of 2020, Ambion focused on raising awareness of the benefits of CCIR over other heating systems, as well as working on some exciting new projects.  CCIR is  high-performing, reduces emissions and increases the comfort of the building's occupiers.  It is also future-proof, reducing the risk of costly upgrades further down the line.  You can read more detail about the benefits of Ambion's systems here.
After a tumultuous year, we think 2021 will be an exciting and successful year. What is clear, is that the future of heating is low-carbon. That is why it is important to take time to understand and investigate all the low-carbon heating alternatives – such as CCIR – to ensure that the market gets access to these new and successful technologies.