As an installer, you need to be confident you're specifying the right solution every time – whether it's a new-build or refurbishment project.
The race to decarbonise home heating is creating new opportunities for electrical contractors, as the dominance of gas heating systems declines in favour of new low-carbon electric systems.  The challenge however is to find effective new technologies that are practicable for smaller and multi-occupancy buildings and straightforward to install
This is where Ambion comes in, with a growing reputation as the go-to low-carbon heating system for smaller and multi-occupancy buildings.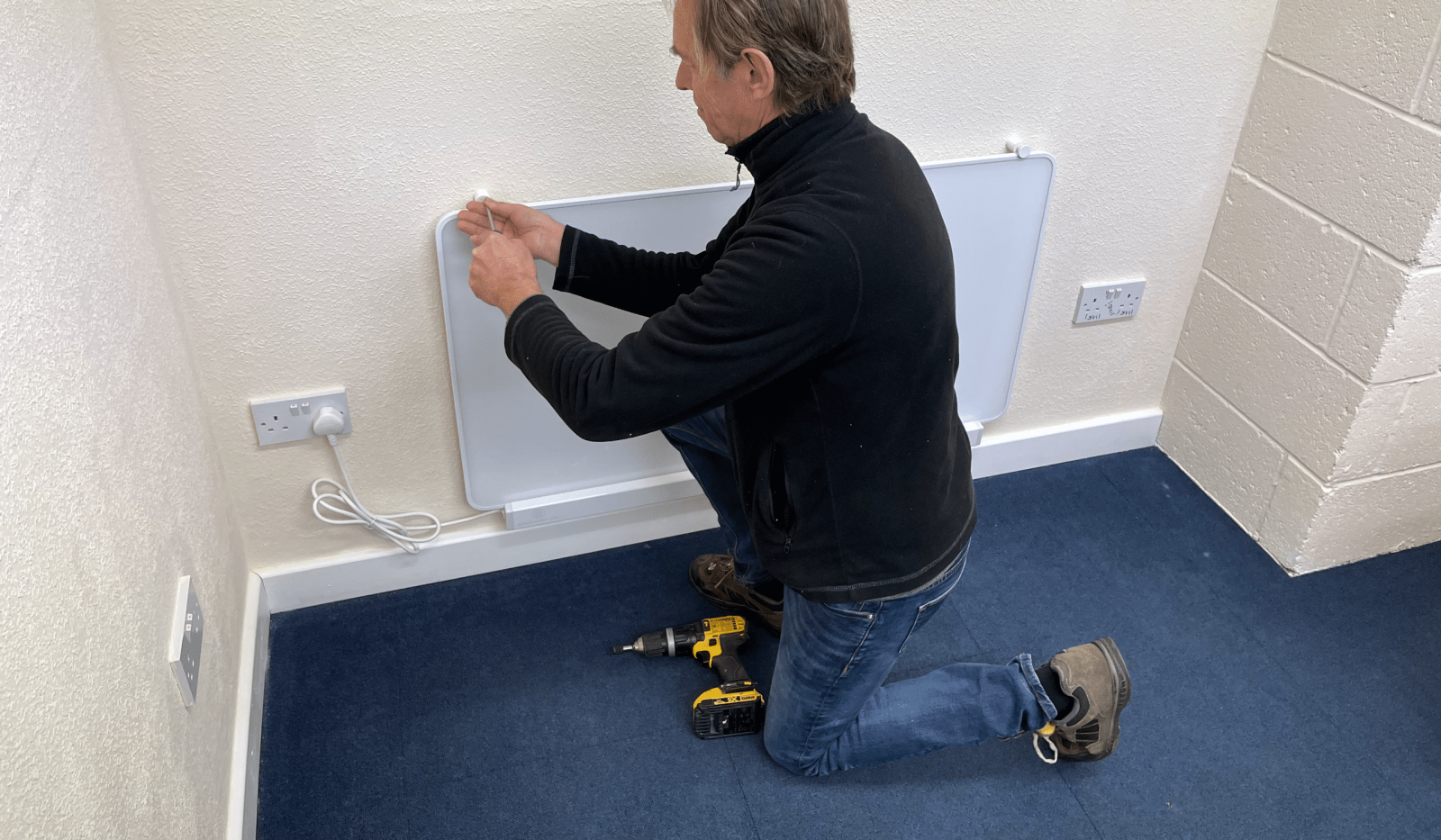 How can Ambion benefit installers?
The next generation of heating solutions, our all electric low carbon heating panels are a cost-effective, and easy-to-install solution with high levels of energy performance. 
By recommending Ambion products, you'll be providing a heating solution that can help households reduce costs and meet their decarbonisation goals – cutting carbon emissions by 60% when compared with conventional electric heating systems.
Why recommend Ambion?
Low carbon, infrared heat panels help households avoid fuel poverty and reduce carbon emissions by more than 60% when compared with conventional heating systems.
This solution is particularly well-suited to smaller homes and buildings, where heat pumps or gas heating solutions are impractical due to limited space or cost barriers.
Our systems do not need a boiler or space for a heat pump system, and can be easily wired into the mains, providing an unrivalled heating solution for smaller or restricted spaces.
Made to a robust design and with no moving parts, all panels come with a 10-year warranty, with the option of a 10-year extension.
As we all work towards net zero, and embrace new low-carbon technologies such as solar and battery, our heat panels are designed to perfectly collaborate with green solutions. The low, flat electrical load of our panels, combined with the Ambion system, can save as much as 25% on the unit cost of electricity with time-of-use tariffs. Our system uses up to 30% of solar generation without the need for a battery.
How do low carbon heat panels work?
Our low carbon heat panels use a unique control system to maintain a comfortable temperature 24/7 using infrared, enabling residents to stay warm while using less energy.
The unique control system uses constant dynamic pulsing to dramatically reduce energy usage and maintain a room's temperature. Infrared is the perfect partner for dynamic pulsing; building materials absorb and store the infrared, with the heat then released intermittently between pulses, so rooms stay at the chosen temperatures. Unlike traditional heating systems, the system is not reliant on a user switching it on and off, and does not waste energy in this way either.
As an Ambion partner, you'll benefit from a range of incentives, helping you to ensure your clients get the right solution, while playing your part in creating a greener future too.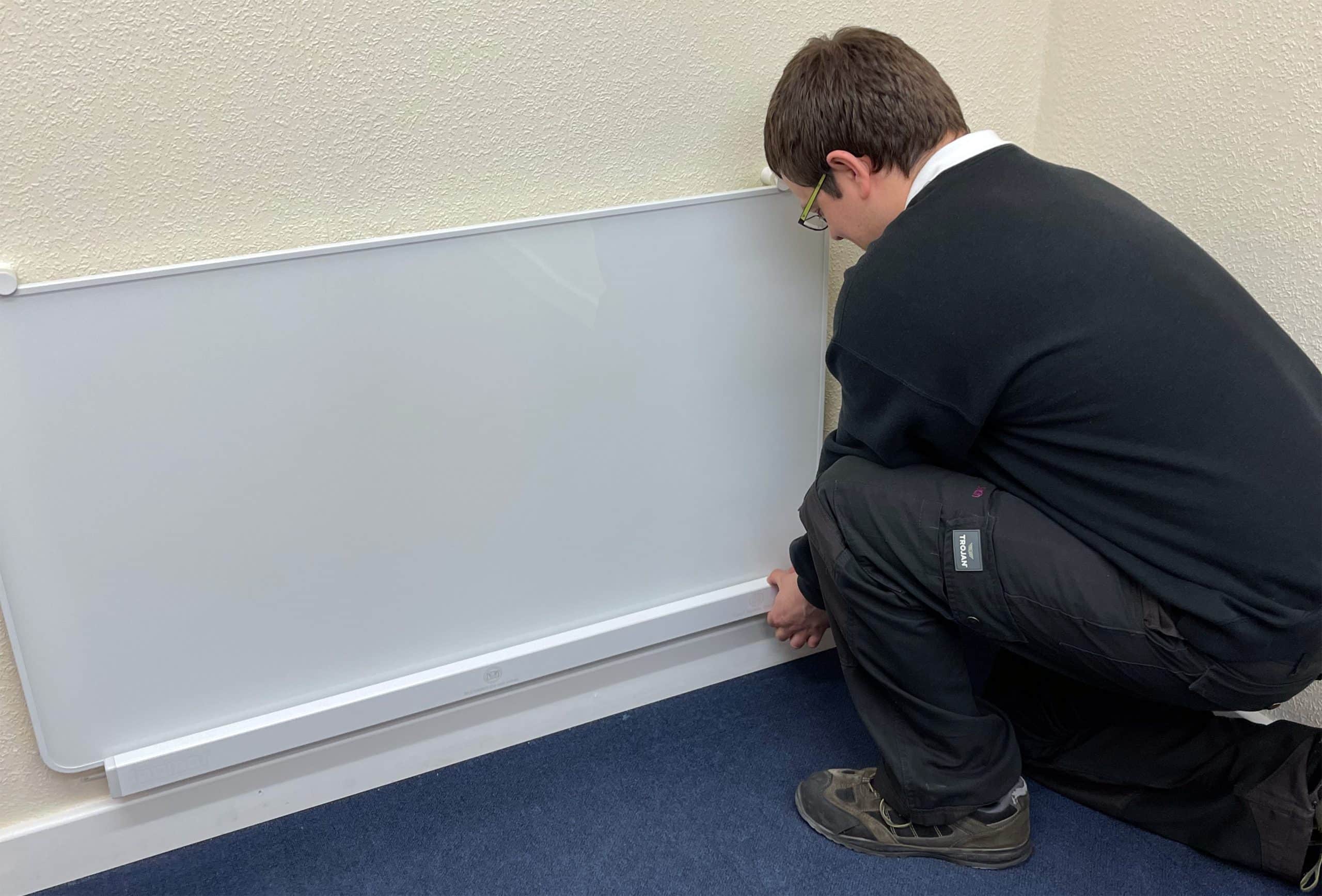 Get your brochure today
Find out more about the benefits Ambion's low carbon heating panels could bring to your clients and customers by downloading our free brochure.