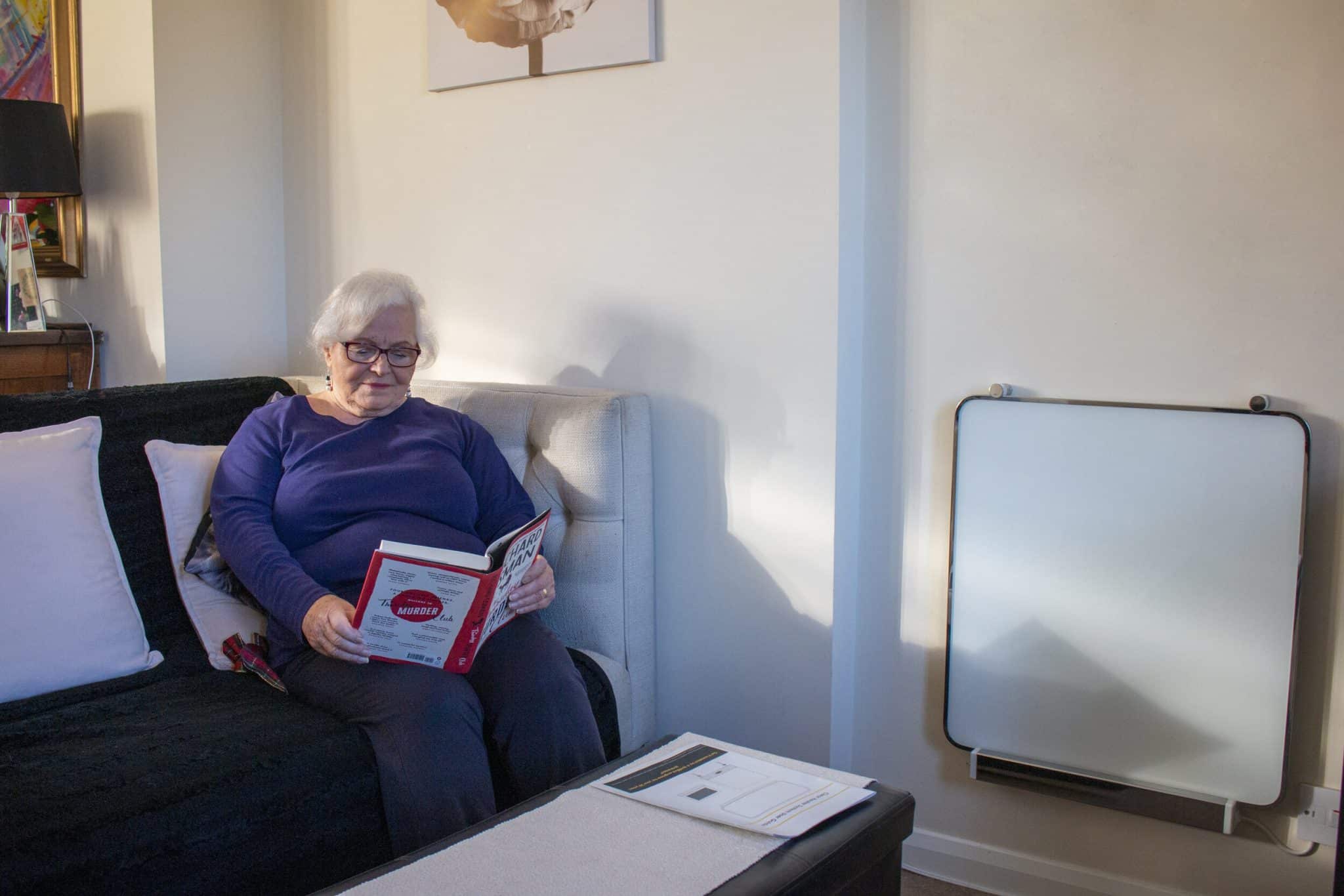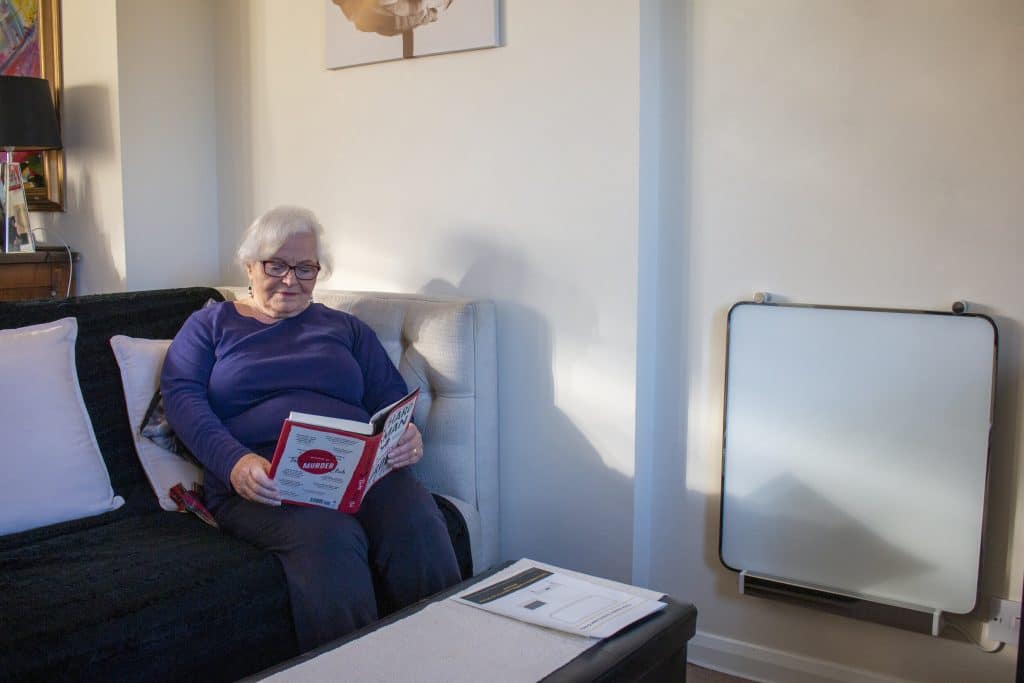 Specialist housing provider, Whiteley Homes Trust is reducing its residents' energy bills while increasing comfort levels by switching to a new, low-carbon, high-performance form of heating.
Computer-controlled infrared (CCIR) from Ambion Heating is being installed across the Whiteley Homes Trust estate following a successful trial, which saw a 25-40% reduction in running costs and a huge increase in comfort for residents.
The charity – which provides specialist housing for up to 450 older people of limited means in Walton-on-Thames, Surrey – needed to replace a range of outdated, expensive heating solutions in use across its 250 cottages, including a district gas heating system, as well as panel and storage heaters. It was looking for a future-proof, sustainable heating system that is reliable and cost-effective and helps residents at risk of fuel poverty to reduce their energy bills.
An initial trial of Ambion's CCIR technology in six of the residents' cottages was quickly expanded after the Trust saw almost immediate benefits. Within days, the residents had noticed a difference to the warmth and comfort levels in their homes, and they also quickly saw the impact on their bills, which fell by up to 40%.
Whiteley Homes Trust is now installing Ambion in an initial 75 properties across the Trust.  By installing Ambion, Whiteley Homes Trust is ensuring their properties are fit for the future, as the system uses up to 60% less energy than conventional convection systems. This not only helps to reduce residents' bills, but also helps the Trust to cut their carbon emissions..
Adrian Green, Property Team Manager at Whiteley Homes Trust, comments:
"Our mission is to offer a home to older people who are of limited means, however, as most of our cottages were built back in 1914, they can be inefficient to heat effectively.  As a result, one of the key objectives of upgrading our heating system was to reduce instances of fuel poverty. Ambion's CCIR system has made a huge difference, greatly reducing this risk while increasing comfort and performance."
Graham Boret, Independent Energy Consultant for Whiteley Homes Trust, adds:
"Our residents were struggling to stay warm with space or panel heaters or our district heating system in place. So we set out to find a modern heating solution that would make them feel much more comfortable and reduce their costs.  We also wanted a solution that was fit for the future – one that would help us to reduce our carbon emissions and come with minimal maintenance requirements. Ambion's system provides everything we need – it's a highly effective form of heat, which means it can keep our residents comfortable using much less energy than a conventional system. We're delighted with the results, and most importantly, our residents are much happier in their homes."
Charlotte Wood, resident at the Whiteley Home Trust, comments:
"My cottage is 100% warmer, and Ambion is very easy to control. You can shut off one room, and if you decide you want it back on again, the room is warm again within five minutes.  It's a really good system, and I wouldn't hesitate to recommend it to anyone thinking of renewing their heating system."
Oliver Baker, CEO at Ambion Heating, comments: 
"It's fantastic to see the results Whiteley Homes Trust has already experienced since installing CCIR, and we're looking forward to completing the project so that more residents can feel the benefits of our system.
"Like many social housing providers, its main concern is its residents, so it's great that Ambion's system is providing Whiteley Village residents with good, affordable comfort.  But it's also important that Whiteley Trust can keep its own costs and any maintenance requirements low, too. Ambion's system is cheaper to install than many other low-carbon heating technologies, such as air source heat pumps, and it comes with a 10 year warranty, so the Trust can be reassured that it's built to last."
To find out more about Whiteley Homes Trust, visit www.whiteleyvillage.org.uk