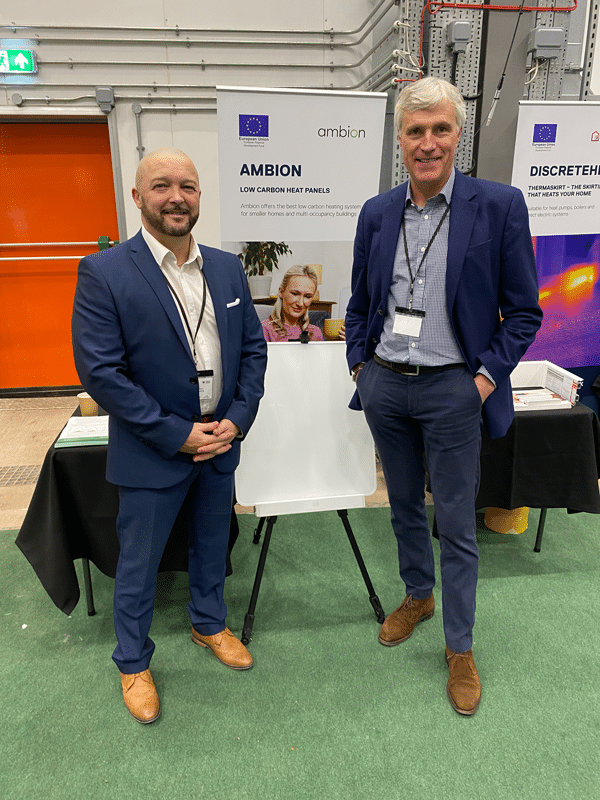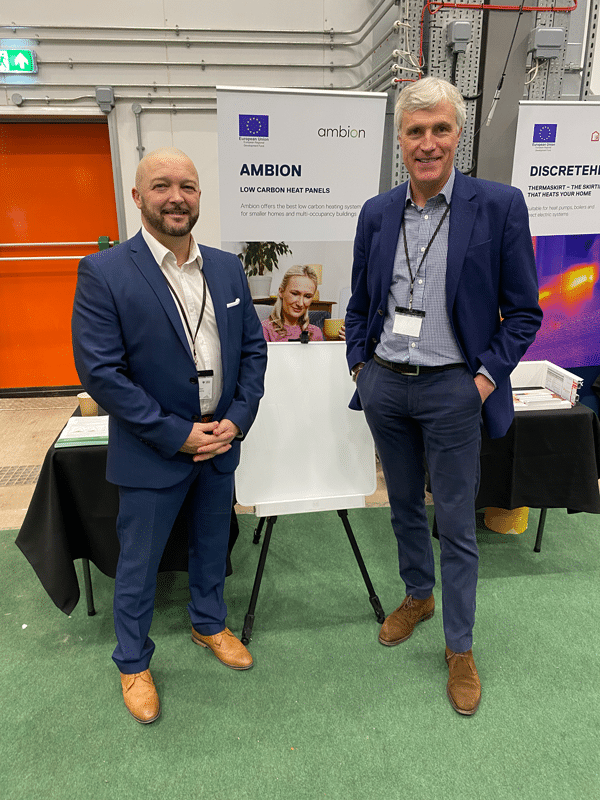 Ambion Heating, the manufacturer of innovative Low Carbon Heat Panel technology, has announced it is working with Bellway Homes as part of the University of Salford's Energy House 2.0 facility – a unique research project that will test and validate housing design, home heating and approaches to using a variety of energy technologies.
Ambion's Low Carbon Heat Panels were selected as one of the heating technologies to test following a 'Dragon's Den' style pitching event with businesses with the capabilities and ambitions to contribute towards a greener, cleaner, and lower carbon future for homes.
Ambion is working with Bellway Homes and has installed its technology in 'The Future Home', which Bellway has constructed in the facility.
Energy House 2.0 is a collaborative project between partners including the University of Salford, Barratt Developments, Bellway Homes, and Saint-Gobain to drive innovation and solutions to address global and domestic energy efficiency challenges. Energy House 2.0 is a unique £16 million research facility, part-funded by the European Regional Development Fund (ERDF), enabling SMEs to innovate and develop low carbon technologies for the built environment.
It will replicate four, fully furnished houses across two environmental chambers which can replicate climatic conditions and environments experienced by 95% of the global population.
Oliver Baker, CEO at Ambion Heating, comments:
"To have our Low Carbon Heat Panels as one of the technologies used in this flagship environmental project demonstrates their potential to become one of the key solutions to solving the UK's heating challenge. We already know our technology can achieve compelling results when compared to conventional heating and has proven capabilities across a variety of property types. We're thrilled to be working with Bellway Homes and the team at Energy House 2.0 on this exciting initiative."
Ambion's technology has a unique control system which uses constant dynamic pulsing – rather than a 'zoning' on/off approach used by other systems – to dramatically reduce energy usage and maintain a room's temperature within 0.1C of its target, 24 hours a day.
Discreet infrared heat panels are then used because building materials absorb and store
infrared, releasing it between pulses, making it the perfect partner for the pulsing approach.
Jamie Bursnell, group technical and innovations manager for the Bellway Homes, said:
"The Bellway Homes house at Energy House 2.0 will allow us to test how low carbon heating technologies – such as Ambion's Low Carbon Heat Panels – will work in combination with building fabric, efficient services, and renewable energy generation in real world scenarios. As well as reducing a home's carbon footprint, Bellway will also be looking at the most cost-efficient ways to help customers reduce their energy bills. It is our aim that the technologies tested will become common use in new homes by 2026."
Dr Richard Fitton, Reader in Energy Performance of Buildings, School of Science, Engineering and Environment at the University of Salford, added:
"Homes and the built environment contribute around 40% of the UK's total carbon footprint, and the global picture is similar. The modern house is by its very nature complex, with novel materials, renewable heating systems and interactions between all manner of smart home infrastructure. Our research will help to present data on how all this can work together to deliver homes that are efficient, comfortable and healthy.
"It's fantastic to be working with innovative companies, such as Ambion and our project partners, which will help our work with key players in the private sector to drive innovation and solutions that address global and domestic energy efficiency challenges – making a world of difference to our future and our planet."
For more information about Ambion Low Carbon Heating Panels, visit www.ambionheating.com
For more information about the Energy House 2.0 project, visit https://energyhouse2.com
For more information on The Future Home see http://www.bellway.co.uk/the-future-home.