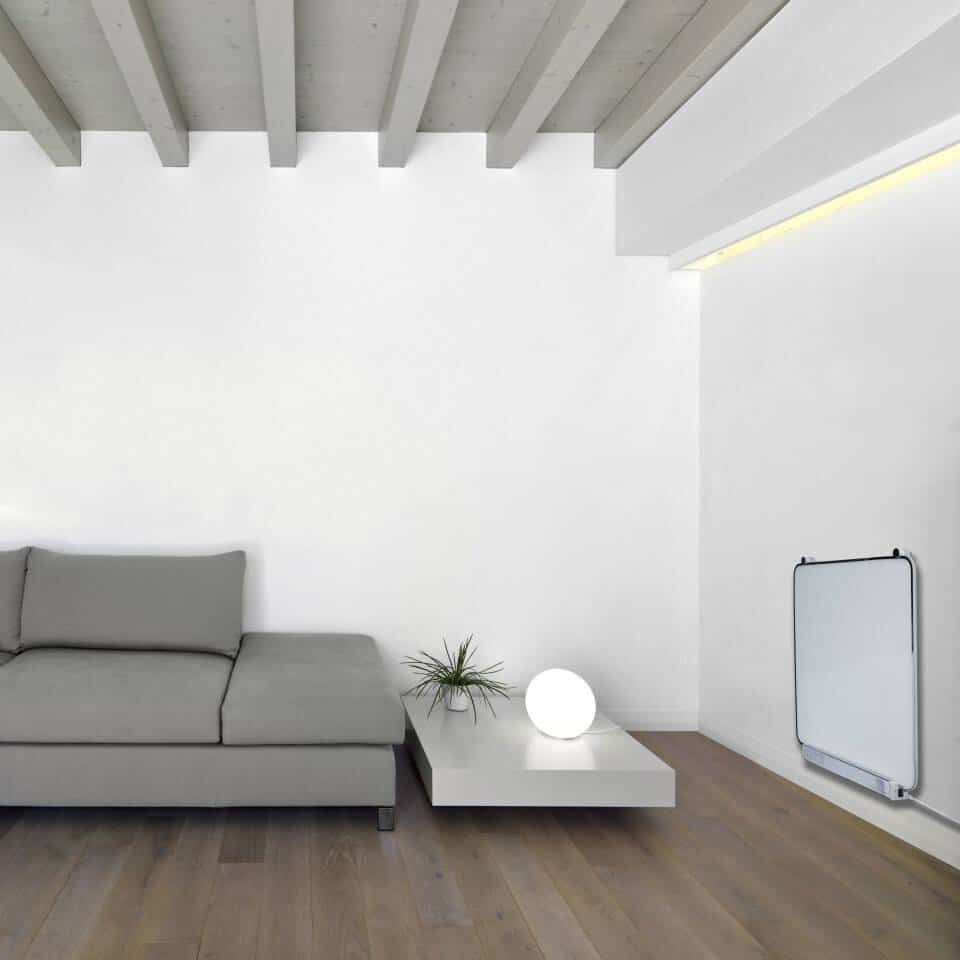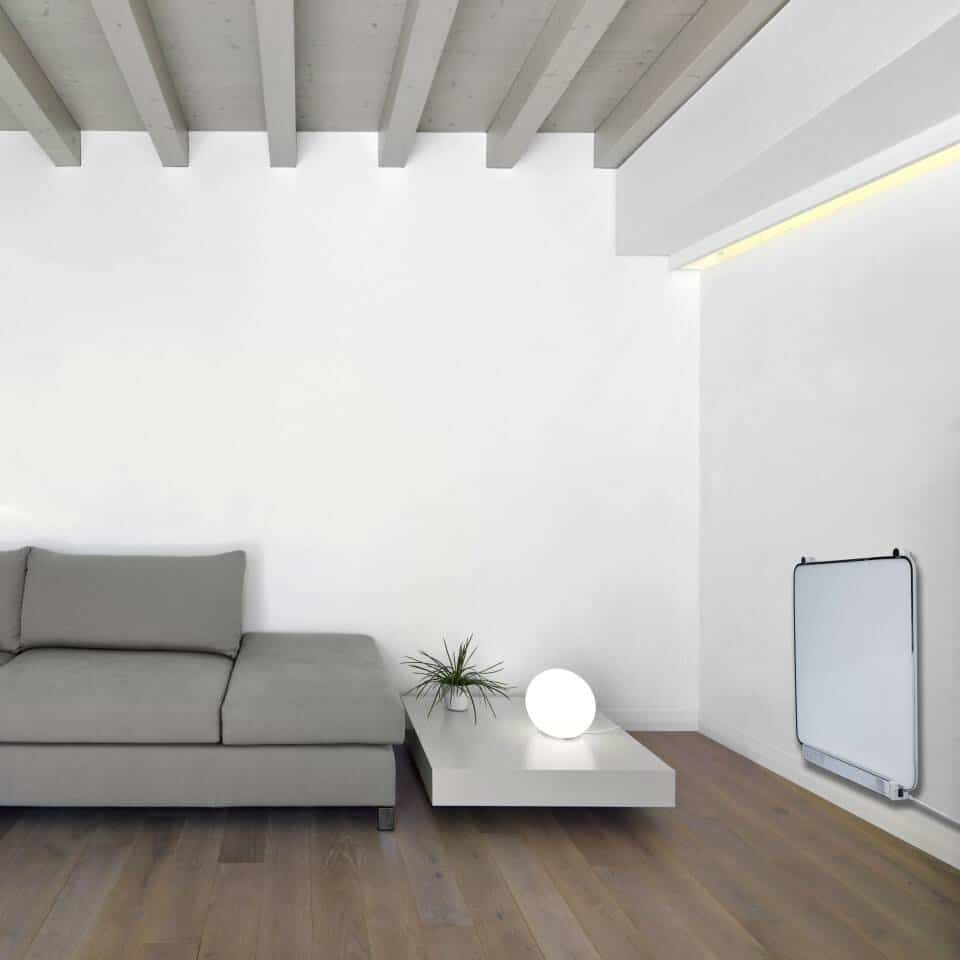 The Government has confirmed that the long-awaited Heat and Buildings Strategy will be published later this year – but with the ban on gas heating in new builds from 2025 less than five years away, housebuilders are seeking a low-carbon heating alternative now. So, how can housebuilders find the ideal solution to help them to meet changing heat in buildings legislation?
Decarbonising heat presents a significant challenge to our goal of reaching net zero emissions by 2050, as heat currently accounts for over one-third (37%) of the UK's total greenhouse gas emissions, with heat from buildings accounting for 19% of our overall emissions. Despite this, there is currently no clear view of the Government's plans for tackling heating emissions, as the Heat and Buildings Strategy report that was set for release in spring 2020 has been delayed to the end of the year. The Committee on Climate Change (CCC) has highlighted the need for this report to "take low-carbon heating from a niche market in the UK to the dominant form of new heating installation by the early-2030s".
Government guidance and support for our low-carbon heating transition is vital, not only because of the UK's ambitious net zero by 2050 target, but also due to a number of earlier targets the Government has set that will require housebuilders to transform the way they construct and fit out properties. Housebuilders are preparing for gas heating to be banned in new build properties by 2025, for example, and all social housing will need to achieve an EPC rating of C or higher by 2035. Many are therefore hoping that the new Heat and Buildings Strategy could provide some much-needed clarity around how the Government is planning to reach net zero and tackle the decarbonisation of heat, so that they can be confident in the measures they're taking to improve their sustainability.
What we know so far
While we're waiting for the Government's overarching Heat and Buildings Strategy, there are a number of initiatives already underway that can help cut heating emissions now.
New buildings are a particular focus, as a key objective of The Buildings Mission is to at least halve the energy use of all new buildings by 2030. The Government stated that they plan to achieve this by ensuring every new building uses clean heating and giving consumers greater control over how they use energy through smart technologies, among other measures. Installation of high-carbon, fossil-fuelled heating in both new and existing buildings will also be phased out during the 2020s, according to the Clean Growth Strategy.
The Future Homes Standard goes further, by banning gas boilers in all new homes from 2025 onwards and setting a goal for new builds to have 75% to 80% fewer CO2 emissions than those built to current building regulations. The Government is currently consulting on two options for improving energy efficiency standards in 2020, under Part L of the Future Homes Standard and Part 6 of the Building Regulations.
The first option involves predominantly focusing on improvements in building fabric, such as triple glazing, and raising standards for preventing heat loss to achieve a 20% improvement in carbon emissions on current levels. The second option proposes less demanding fabric standards – double glazing rather than triple glazing – and deploying low-carbon heating and micro-generation devices (such as solar panels) to achieve a 31% improvement in emissions.
What are housebuilders doing now?
Exploring the market
Forward-thinking housebuilders aren't waiting until the Heat and Buildings Strategy is released to start preparing their business for the huge changes they'll need to adapt to as we move towards net zero – many are already exploring the various low-carbon heating options available today.
Ambion's computer-controlled infrared heating system, for example, has energy usage and emissions that are comparable to air source heat pumps, with the added benefit of being up to 40% cheaper to install. It is also much easier to install than a heat pump, as the system can simply be wired into the mains by an electrician. That's why it's crucial for housebuilders to investigate all of the options on the market before adopting a low-carbon heating alternative to central heating, to ensure they find one that will provide them with the most benefit.
Investing in efficiency
While the Government is still deciding on which of the two options it will choose to improve energy efficiency standards this year, both options have one goal – enhancing the energy efficiency of new buildings, and so that is what many housebuilders are focusing on, too. This involves reviewing every element of their properties that could benefit from greater energy efficiency, from the fabric of their buildings to the technology they install within them, to maximise their energy efficiency as far as possible.
But it's important to remember that meeting these energy regulations is a minimum requirement, and with our net zero target getting ever closer, it's likely that we'll see even greater energy efficiency requirements in the coming years. Therefore, those who strive to adopt energy efficient processes and materials now will be better prepared for the future than their competitors who merely aim to do the bare minimum to meet their legislative requirements.
Get started today
If you're a housebuilder preparing for the upcoming Future Homes Standard and Heat and Buildings, or you'd like to find out more about the benefits of switching from gas central heating to computer-controlled infrared heating, our team is always happy to talk with you -just email us at hello@ambionheating.com or call us on 0333 188 0633.